"

"From the first time I heard Cordeen, I knew I was hearing something completely new, timeless melodies with the most respectful, virtuosic arrangements" "
— CBC MUSIC-TOM POWER
"

a complex yet seamless interplay between four boxes, each with it's own voice"
— IRISH MUSIC MAGAZINE-SEAN LAFFEY
CORDEEN A Brief Biog
Cordeen is a group comprised of four of Ireland & Newfoundland's finest exponents of the button accordion, some also great vocalists! The title 'Cordeen' derives from the Newfoundland expression for the Accordion, a phonetic of the Irish Gaelic word 'Cairdín'.
Benny McCarthy(Danú) and Conor Moriarty (All-Ireland Champion 2010) hail from historic counties Waterford and Kerry in Ireland. Billy Sutton(The Fables) and Graham Well's(ex-The Irish Descendants) are from Harbour Grace & St.Johns in Newfoundland. All the members bring over two decades of experience in the music industry, from International touring artists to studio and concert producers. The cultural connection between Ireland and Newfoundland is at the musical heart of Cordeen, everything from the lively foot tapping tune to heartfelt Songs and airs.
A Cordeen concert is a truly unique musical experience full of energy, emotion and wit.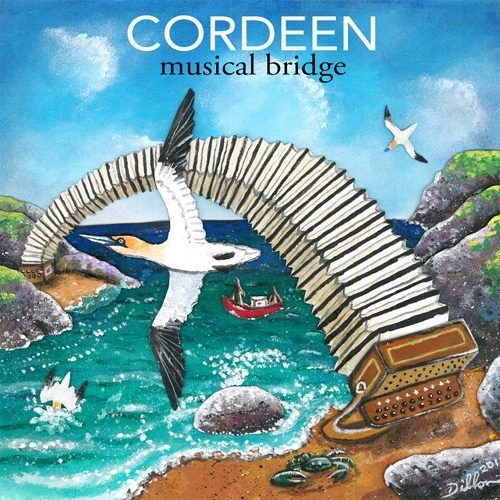 0:00/3:19

0:00/4:07

0:00/3:49

0:00/2:36